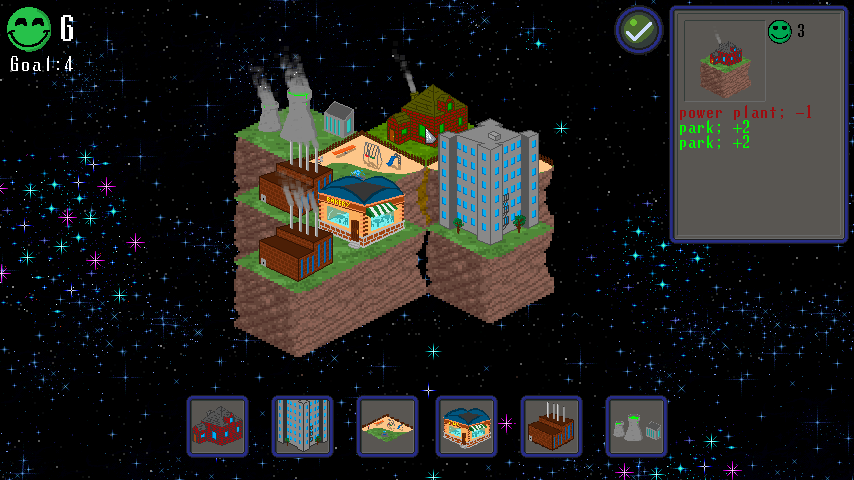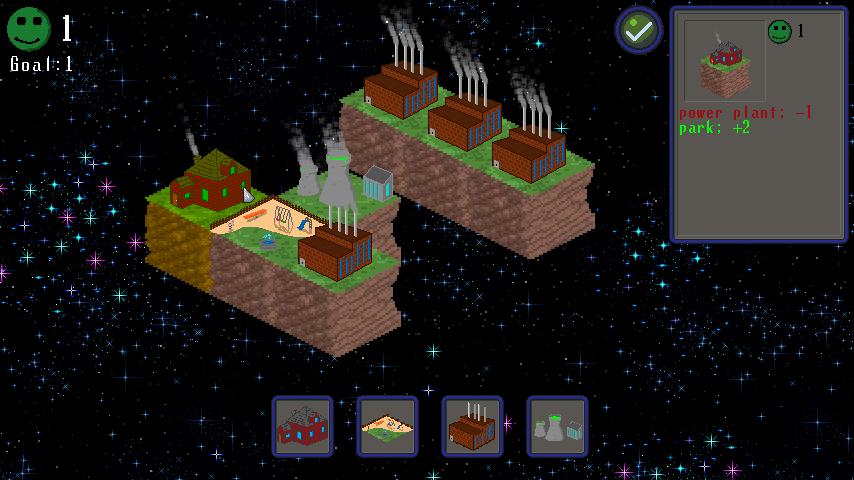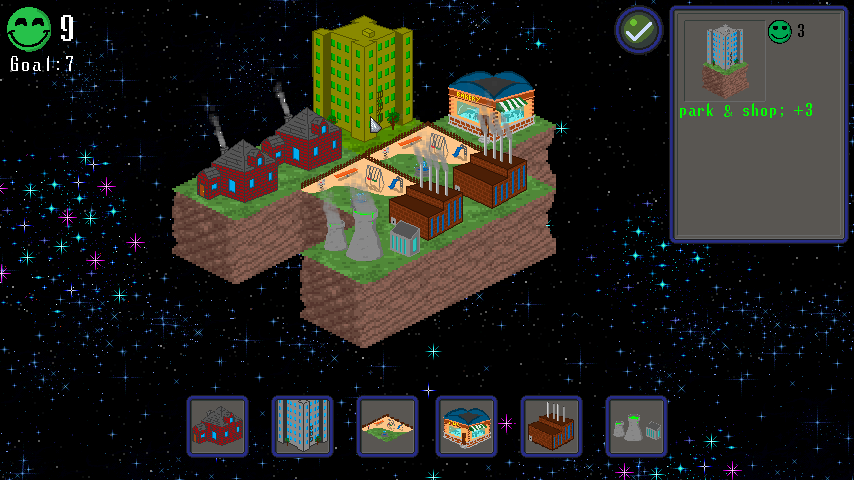 Project information
Genre: Isometric Puzzle
Clients: Armor Games, Shockwave
Project date: 11 April, 2019
Happy Town
Create wonderful little towns in this isometric puzzle game! You must place various buildings on floating islands, in a way that everyone is as happy as they can be! Some buildings increase happiness, while others decrease happiness, but a set number and type of buildings are required for your town to be complete. It's up to you to figure out where they all go!
Play
You can play Happy Town on the following websites:
Happy Town + Your Site?
Want to get Happy Town on your site? We offer affordable prices for high-quality games.
Our Games
A collection of our latest games, covering a wide range of design disciplines